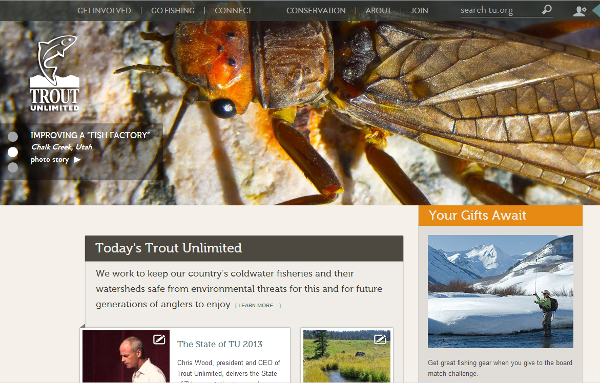 The National TU webpage has a new look. You might want to check it out. There are a lot of new social media tools and some pretty interesting content.
Join the Flathead Valley Group on the new TU webpage! Share your ideas with you friends. You don't have to be a TU member to join and it's a good way to share your ideas with folks who have similar interests.
Join the Flathead Valley TU group.