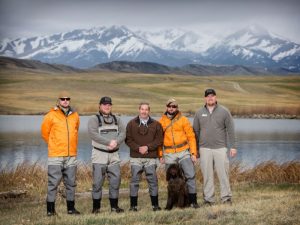 Flathead Valley Trout Unlimited member Jim Borowski is a busy guy. Aside from being an active member of our board and heading up our fly-tying instructional mission, Jim is also on the board of Warriors & Quiet Waters, a veterans help group based in Bozeman. 
"Through the experience of fly fishing in Montana, WQW is a catalyst for positive change in the lives of post-9/11 combat veterans." In 2015, WQW served 67 of the nation's combat-wounded service members and 12 of their spouses bringing the total number served to 470. The 2015 program model was influenced by the philosophy that 'the greatest healing can take place when we get out of ourselves so we may be helpful to others. This past week kicked off the 2016 season with the first trip for five vets. Here's what Jim had to say about the week.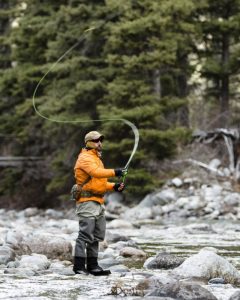 "The week of April 11 ushered in the first Warriors & Quiet Waters (WQW) Fishing Experience of 2016.  Five injured Iraq and Afghanistan veterans were treated to a Montana fly fishing adventure.  Founded in 2007, WQW has brought close to 500 warriors to Montana to experience the therapeutic value of time spent fishing for trout.  Each warrior is fully outfitted with Simms gear, along with a fly rod, reel, and accessories all of which are theirs to keep.  Volunteers and professional guides supply the companionship and training to start them on their journey as fly fishers.  The WQW mission is to use fly fishing as a catalyst for positive change in the lives of these injured vets.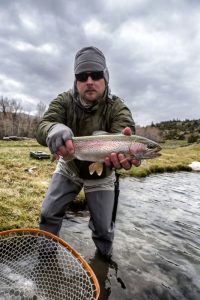 WQW is not associated with any other veteran's group and receives no government funding.  Local chapter members Jim & Jo Borowski traveled to the Boulder River Valley to participate in this first FX of the season.  For more information on WQW visit their website at http://warriorsandquietwaters.org/ or call Jim at 755-5051."
Thanks Jim for all you do. You make our chapter look good!