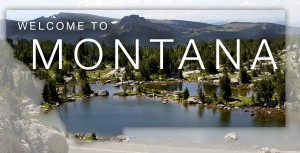 We Know Women Fly Fish…
That's why Trout Unlimited is offering a free introductory membership for female anglers.
For the next year, you'll receive all the benefits of a paid membership. You'll also receive a less tangible benefit, the pleasure of knowing you're part of a growing community of women who enjoy angling and want to keep America's rivers cold, clean and fishable.
Together, we can make our trout and salmon fisheries healthier, for us and the next generation. Join us in this important work.
This offer is available to new members only. Not applicable for existing members.
Go to the following website before June 1, 2014 to apply for your free one year membership:
https://gifts.tumembership.org/women
Benefits include a subscription to Trout Magazine, a copy of the TU calendar, membership to the Flathead Valley Chapter of Trout Unlimited with over 350 members, and timely information on conservation topics of interest.
For more information, contact Flathead TU Chapter President Larry Timchak: ltimchak1@gmail.com  406-250-7473

Flathead Valley Trout Unlimited is currently supporting the Confederated Salish and Kootenai Tribes in their effort to reduce the overabundant population of lake trout in Flathead Lake in order to benefit native fish species.
Comments for the Final EIS will be accepted through Mar. 24, 2014. 
Comments can be sent to:
Les Evarts, Fisheries Program Manager, NRD, CSKT
P.O. Box 278, Pablo, MT 59855
Email: lese@cskt.org (please put "Flathead Lake FEIS Comment" in the subject line)
Read the CSKT Final EIS: Proposed Strategies to Benefit Native Species by reducing the abundance of lake trout, Flathead Lake, Montana.
Please read comments by Montana Fish, Wildlife and Parks on the proposed EIS along with detailed rebuttal by CSKT
Press Release: CSKT Tribal Council Recommends a Preferred Alternative
Flathead TU Comments on the Draft EIS
Montana TU Comments on the Draft EIS
U.S. Fish & Wildlife Service Comments on the Draft EIS
Glacier National Park
In addition to efforts at Flathead Lake, other projects throughout the basin are addressing the problem of invasive nonnative fish. In Glacier National Park, lake trout have invaded nine of twelve lakes on the west side of the park and have placed important native fish populations at risk. In several of the infested lakes, the native bull trout populations are in imminent danger of extinction.
The Park Service is charged with protecting native species in our national parks for the enjoyment of future generations.
"It's a huge ecological health issue," said Clint Muhlfeld, a Glacier-based fisheries scientist with the U.S. Geological Survey. "A lot of the populations are functionally extinct in the park right now."
Glacier National Park has taken on the large job of protecting and restoring its remaining native fish populations. In 2009, they began a project of gillnetting lake trout in Quartz Lake and recently released a plan to add a restoration effort on Logging Lake. Flathead Valley Trout Unlimited is fully supportive of this effort. Follow the links below for more information on these and other projects by the National Park Service to protect the genetic integrity of our native species.
Preservation of Threatened Bull Trout in Glacier National Park.
Char Wars  MSU scientists wade into fight against invasive lake trout in Montana's national parks
Large-Scale Removal of Lake Trout in Quartz Lake - Environmental Assessment
Environmental Assessment for Continued Lake Trout Suppression on Quartz Lake & Lake Trout Removal and Bull Trout Conservation in the Logging Lake Drainage